The following guide takes a look at Google Wi-Fi Ethernet ports. Does it have any and how can you use them? 
Google's expansion into home network devices is unsurprising. After all, the more people the company can connect to the internet, the better. 
Google Wi-Fi (currently known as Nest Wi-Fi) is just one of the many products to help fulfill this goal. 
It's a simple home mesh Wi-Fi system that you can integrate and use with your Starlink internet connection.
So we know that it provides Wi-Fi routing, but how do we connect through ethernet cables? 
Does it have any ethernet ports, and where can you find them? 
This guide will answer these questions and more. But first, you must identify which version of Google Wi-Fi. 
Table of Contents
What is Google Wi-Fi?
Google Wi-Fi was the first entry in Google's Nest Wi-Fi family of devices. The company originally released it in 2016. 
Google Wi-Fi is an AC1200 IEEE 802.11ac-2013 router, which means it can reach maximum combined band and device throughputs of 1200 mb/s.
It has 512Mb of RAM and a 4GB flash, mostly dedicated to its firmware. 
It has two Ethernet ports; one for wide area networks (WAN) and the other for local area networks (LAN). 
The WAN ethernet port is intended for internet access, while the local area network port is used for connecting your local network or devices.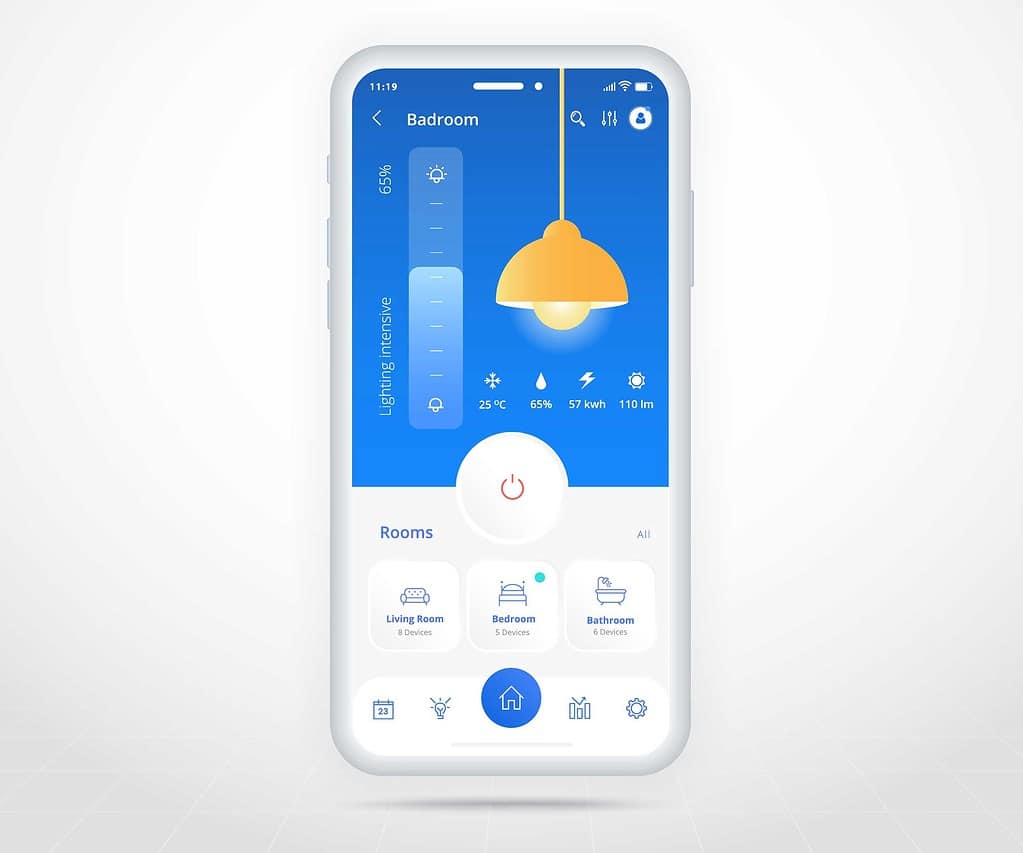 Smart Home App
What are the Google Wi-Fi Ethernet Ports used For?
Ultimately, you can connect your Starlink modem's ethernet cable to the WAN port. 
If you have a computer or laptop with an ethernet connection, you can connect it to Google Wi-Fi's LAN ethernet connection.
 This would allow you to feed your Starlink internet connection directly to your device, in addition to broadcasting it via Wi-Fi.
Alternatively, you can use a combination of splitters and switchers if you want to build a cabled network infrastructure that uses Google Wi-Fi and your Starlink modem as central components. 
But why use Google Wi-Fi's ethernet ports – especially its LAN port? 
Ethernet cables are faster and more stable than Wi-Fi. They're less likely to experience interference. 
Some of the exact comparisons can be made regarding satellite and fiber-based internet. 
Nevertheless, Google Wi-Fi uses Gigabit Ethernet, which means it can facilitate speeds of up to 1000 Mbps (and more).   
Consequently, you may prefer cable-based network access for your main devices and Wi-Fi for guests.
Local Area Network Wall Sockets

Finding and Connecting Ethernet Port on Google Wi-Fi
Google Wi-Fi's ethernet ports are located underneath the device, on either end of the power connection port. 
You can identify each port type by the accompanying symbol. The WAN port is marked with a globe/earth symbol (🌐), while the LAN port uses the Apple Ethernet Symbol (<…>).
You should consider your Ethernet cable type depending on the distance from your connection point to your devices. 
Category 6 and 6-A ethernet cables are the best for home network applications.

However, if you plan to make constant data transfers, you can consider using category 7 and 8 data cables.
 It's important to note that people usually use them for data centers.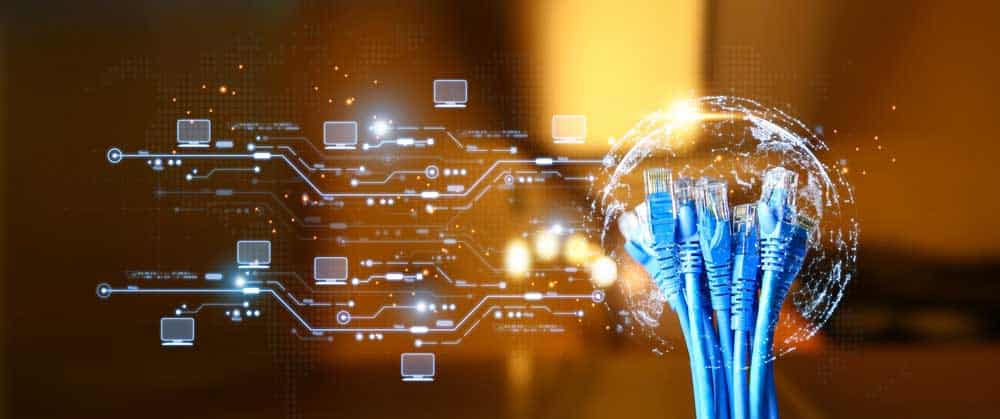 Ethernet Device Connections
Expanding Number of Google Wi-Fi Ethernet Ports
The best way to add ethernet ports to your Google Wi-Fi device (or any router with ethernet ports) is through a network ethernet switch.    
Image of Network Ethernet Switch   
You can use it to extend the number of Google Wi-Fi LAN ports you have i.e. you can use it to share your router's internet connection with more wired devices on your network. 
However, most simple ethernet switches do not have WAN slots. 
This means that you can't connect your Starlink modem's naked WAN connection to it. 
You'll have to pass it through a router or device that can convert it into LAN traffic.
Ethernet switches come in a variety of shapes, specifications and sizes. Home switches can offer as many as 28 ports. 
On the other hand, switches made for industrial or corporate use cases can have as many as 128 devices. 
A network switch will be optional for most homes with Google Wi-Fi. It is a Wi-Fi router, after all. 
Nevertheless, if you do decide to add a switch to your network, you must ensure it can accommodate all your devices. 
This means acquiring all the necessary cabling too.
FAQs
What is Google Wi-Fi called now?
The name "Google Wi-Fi" is a little ambiguous, considering that it may refer to the router device/wi-fi mesh device or Google's Mountain View Municipal Network. 
So when Google released its second generation of Wi-Fi routers, it changed the name to Nest Wi-Fi. 
Google named the latest (third-generation) of these devices, the Google Nest Pro. It's currently the most powerful in the range.
 Nevertheless, Google Wi-Fi enthusiasts must be of these changes if they hope to upgrade their old routers.
Can I still use Google Wi-Fi?
Despite being a little old, the original Google Wi-Fi router device isn't obsolete. However, Google has updated its software over the years.
 You can't configure Google Wi-Fi using the Google Wi-Fi application anymore.  
Instead, you have to use the Google Home app to do things like change settings, add/remove devices and members, perform factory rests, etc. 
The Google Wi-Fi app is still accessible for read-only purposes. This means you can use it to view stats and settings but not change them. 
How many devices can Google Wi-Fi Handle?
You can connect a maximum of 100 devices to each Google Wi-Fi point. While possible, it isn't recommended. 
Connecting this many devices can leave your networks very sluggish.
Can I put Google Wi-Fi Outside?
Starlink routers offer a degree of dust and waterproofing, allowing you to place them outside through the use of an enclosure. Unfortunately, we can't say the same for Google Wi-Fi. 
No IP code ratings are mentioned in their specs, so we can't officially ascertain their degree of water and dust proofing. 
Regardless, it's highly unlikely that you can safely use them outside.
If they do have any water and dust resistance, it's minimal. Thus, it won't last very long against the elements.         
Final Words
In the above guide, we explored Google Wi-Fi's Ethernet ports. We found that each device comes with two ethernet ports, one for WAN and the other for LAN. 
You can find both ports underneath the Google Wi-Fi's body. 
This proves that while Google Wi-Fi is slightly outdated, it's still a useful device for home networks. 
Because it's an older device, it's relatively inexpensive, especially if you buy it secondhand. This makes it perfect for smart home enthusiasts with tight pockets.  
Comparatively, Starlink's accessories can be quite expensive. But thanks to devices like Google Wi-Fi, you don't also have to break the bank.