The following guide will focus on how to contact Starlink support. While Starlink currently offers the most reliable form of satellite-based internet, it's not completely free from its share of network and connection issues.
As with any other satellite internet service provider, Starlink offers its customers a few ways to find support. 
It's imperative that you know what your Starlink support options are and which ones would suit your communication style the best.
This is what the following guide hopes to help you with. We advise that you bookmark and consult it whenever you encounter a Starlink issue you can't solve alone.
Table of Contents
Why is Connecting with Starlink Customer Support So Hard?
People often criticize Starlink for having poor customer support especially when they compare it to that of its competitors. 
One of the biggest reasons for this is that Starlink's parent company, SpaceX, isn't strictly a Satellite Internet company.
Instead, it's a Space exploration company that sees products such as Starlink as a way to reach their financial or technological goals. 
Thus, it seems that customer relations haven't been much of a priority. 
As with many other technological companies, SpaceX and Starlink's growth was stagnated by the global pandemic, supply shortage and the risk of a global recession. 
Starlink is still a relatively new product, and there are many kinks the folks at SpaceX have to figure out.
We expect to see Customer Support improve as Starlink becomes available in more areas. For now, there are quite a few ways to contact SpaceX and Starlink. Let's look at your options. 
The frustrated man sitting in front of the Computer
The Best Ways to Contact Starlink Customer Support
When writing this article, Starlink didn't have a customer support hotline. However, as we've alluded to earlier, other ways exist to connect with Starlink's customer support. 
But before you do that, ensure you've read through Starlink's support topics. You can resolve most issues yourself. 
For instance, if you've forgotten your account credentials, SpaceX allows you to recover it using your primary or secondary email address and phone. 
Nevertheless, if you still need help or want to complain, you can read through the rest of the guide.
Business Woman Holding a Mobile Phone
Submitting a Customer Service Ticket Using Your Browser
The most effective way to contact SpaceX/Starlink's customer support is by using its ticketing system. If you're using a personal computer to try to contact Starlink, use the following steps:

Run a browser of your choice, navigate to the Starlink sign-in page and enter your credentials.
Once you've logged in, navigate to the ticket submission page.
Use the first drop-down field to specify the type of help you need.
Enter an appropriate title in the subject line.
Enter your query or complaint into the large text area. Try to make it as detailed as possible. 
If you have any screenshots or photos, you can also add them to your request.
Once you have completed and reviewed the form, click the SUBMIT REQUEST button.
Starlink will supply you with a service ticket through the message tab on your account. You can use this facility to view any updates regarding your request.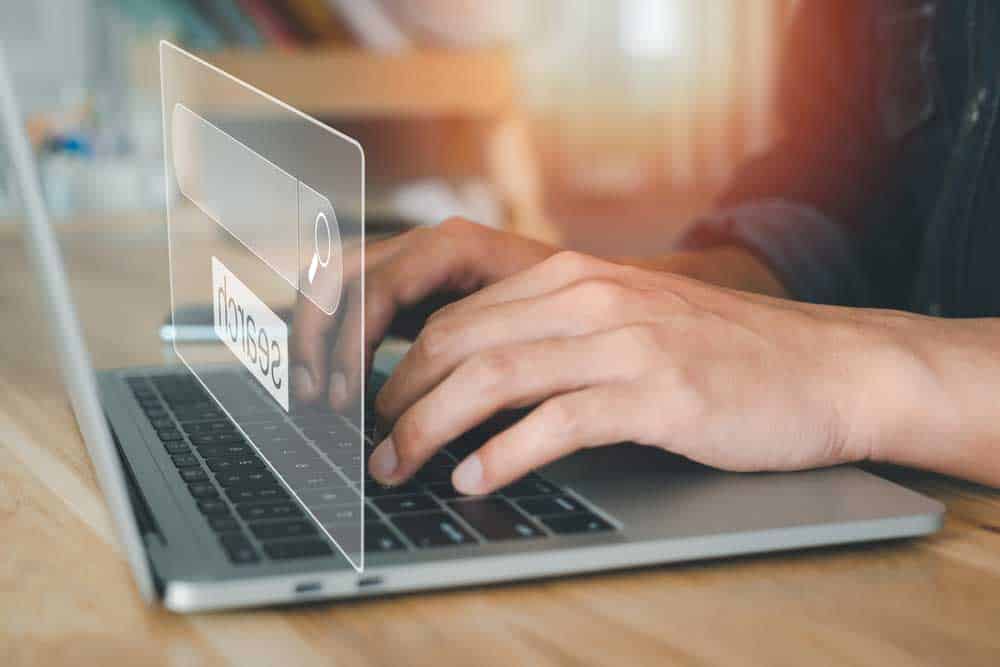 Man Filling Out A Search Form 
Submitting a Customer Service Ticket Using the Starlink Application
Starlink features a mobile app for iOS and Android. If you prefer to use the app to manage your Starlink account, you can submit your Customer request through the following steps. 
Launch and sign into the Starlink app on your phone or tablet. 
Tap on the Menu (Three-Line) icon.
Select the Support option. It should be located near the bottom.
Browse through all the options until you reach one that aligns with your issue. If you can't find a topic that matches your problem, select any random one.
Once you've selected a topic, you'll be presented with a set of instructions to remedy your issue. You'll find the Did this answer your question section near the bottom of the user interface. It consists of two icons; a thumbs up and a thumbs down. Tap on the thumbs-down option.
The app will redirect you to the ticket creation screen after you've tapped on the thumbs-down icon.
Fill in the form accordingly, giving the subject line an appropriate title and filling in the details as thoroughly as possible. Add an attachment if necessary and click on the SUBMIT button at the bottom of the user interface screen.  
Still Can't Reach Starlink Customer Support?
If you struggle with the above steps because the website or app is throwing errors, there may be a problem with Starlink's system. 
This may be due to high levels of traffic or maintenance work being done. Regardless of the case, you should wait a few hours and try the above steps again.    
There's no real way of ascertaining how long it will take for Starlink to respond to your query. 
Despite this fact, you must regularly check your email messages for any correspondence. Make sure you monitor for messages tied to the account you registered with Starlink.
We also suggest checking your spam folder from time to time.
Conceptual satellite Internet image
Other Ways To Contact Starlink's Customer Support Services
While Starlink does not have a customer hotline or chat feature for customer support, they do have an email address. 
It should not be your primary mode of communication. You should only use this option if you can't reach Starlink using the support ticket method.
It's far easier to keep track of your tickets and SpaceX's responses that way. Nevertheless, if all else fails, you can lodge complaints or ask for help using the following email address: 
Starlink has offered in-vehicle internet services for a while now. They've partnered up with companies such as Subaru. 
If you have any questions or queries regarding Starlink for Subaru, you can use the MySubaru feature to lodge a complaint or service request. 
Laptop Email Alerts
FAQ
Does Starlink have phone service?
Currently, Starlink's services are strictly internet/data-based. As such, it doesn't offer phone services as of yet.
 Although Starlink does plan to partner with T-Mobile to deliver space-to-ground mobile phone services in areas with very little T-Mobile network coverage.  
Can you return Starlink if it doesn't Work?
SpaceX allows you to return your SpaceX equipment within 30 days of receiving it. No questions asked. 
However, all equipment must be functional, unbroken and free of any modifications.
How long does it take for Starlink to respond to requests?
Starlink's responses are unpredictable. The rate at which they respond is based on how many requests they have in their backlog as well as the importance of your request. 
It can take up to weeks for them to address your query. However, if you're lucky enough, SpaceX may respond within hours or days.      
Conclusion: How to Contact Starlink Support
The above guide explores the various ways to contact Starlink. There aren't very many. This is unfortunate. 
While Starlink offers superior satellite internet speeds and low latency, its poor customer service may dissuade many from using the service. 
We do hope that SpaceX and Starlink improve this in the near future.
But you must be aware of these limitations before you consider Starlink as your main ISP. It may save you from frustration.