Everyone's curiosity was piqued — is TP Link compatible with Xfinity? And the short answer is yes. 
That's always a huge positive if you want to get going with better internet at home. Plus, this means you won't be stuck with Xfinity devices. 
Let's take a deeper dive into this topic and find out if they'll work together without a hitch! 
Table of Contents
What Does TP-Link Do?
Generally, TP-Link makes network devices for worldwide internet users. 
As you may have guessed, this comes in the form of routers, modems, gateways, powerline adapters, range extenders, etc. 
The company also partners with internet service providers, making it possible for you to freely use those devices.
Is It Compatible?
All these products work with Xfinity. So you can go ahead and buy one without too much worry. 
But try to stay away from low-end budget routers because they may not have the highest speeds. 
Thus, the performance will definitely take a hit.
Here are five of the best TP-Link routers you should look into getting instead. Sure, they come with a higher price tag, but it's worthwhile. 
TP-Link AX1800
TP-Link Archer AX6000
TP-Link Deco X90
TP-Link AX3000
TP-Link Archer AX11000
Specifications Of A TP-Link Router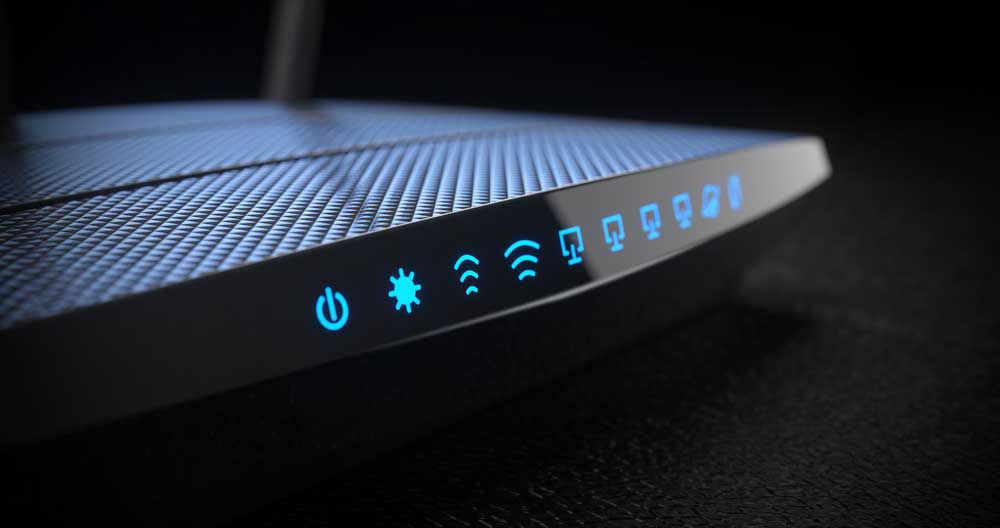 Example of a router. 
The TP-LINK AX1800 runs on 12V/1.5A of power and uses the WiFi 6 Standard. This makes it a great low-power, high-speed router for your home.
TP-Link Archer AX1800 
WiFi Speed
2.4 GHz – 802.11ax – 574 MBPS5 GHz  – 802.11ax – 1201 MBPS
Standards
(2.4 GHz) IEEE 802.11ax/n/b/g (5 GHz) IEEE802.11ax/ac/n/a 
Ethernet Ports
Gigabit LAN ports – 4Gigabit WAN port – 1
USB
USB 2.1 Port – 1
This USB port supports FAT 32, NTFS, exFAT, and HFS+ partition formats. 
It also works with FTP Server, Apple Time Machine, and Media Server
WAN Types
Static IP, Dynamic IP, PPTP, PPPoE, and L2TP
Protocols
IPv4 and IPv6
DHCP
Server, DHCP Client List, and Address Reservation
IPTV
Tag VLANBridgeIGMP SnoopingIGMP Proxy
DDNS
TP-Link, DynDNS, and NO-IP
NAT Forwarding
Port TriggeringPort ForwardingUPnPDMZ
Cloud Service
TP-Link IDDDNSOTA Firmware UpgradeAuto Firmware Upgrade
WiFi Encryption
WPA3, WPA2, WPA, and WPA/WPA3 Enterprise – 802.1x 
Network Security
IP/MAC bindingAccess ControlSPI FirewallApplication Layer Gateway
VPN Server
PPTPOpenVPN
How To Check
You can check to see if your TP-Link device will work with Xfinity Internet. 
All you need to do is log in to your Xfinity account and head over to the "My Device Info" page. 
From there, you can filter your search based on download speed, brand, and built-in WiFi. 
The search results will then list the compatible modems or gateways (modem and router combo). 
You should choose a device with 600+ mbps when sorting by the download speed. 
There's a simple reason for this —the modem/gateway lasts much longer than those with lower speeds. 
Xfinity even suggests that you buy equipment that matches or surpasses your internet plan speeds.
Setting It Up With Xfinity
Image shows a modem. 
Anyone can set up TP-Link with Xfinity — it's very easy! Just follow all these steps to get started, and you'll start using the internet in no time…
Disconnect And Turn On
For starters, you'll need to remove the modem's power supply before doing anything else.
Now plug the ethernet cable into the modem's output port and the input port of your router.
Afterward, turn on your modem. The activity LEDs should light up between one to five minutes later.  
Turn On Your Router
You'll need to power up the router next. The downstream, upstream, internet, and power LEDs will lighten in a short time. 
Afterward, hook up an ethernet cable from the router (ethernet port) to your computer.
Login
Launch any browser on your computer. From there, it'll open up the Xfinity interface webpage. 
Then, type in your Xfinity username/password. You should be all set from here since the page will guide you through setting up your internet connection. 
Summary
It's not a big mystery anymore — all sorts of TP-Link network devices will work with Xfinity Internet.
 You need to make sure everything is supported first because it won't work otherwise.