In this Mint Mobile review, we are going to show you everything you may need to know about this network and whether it is worth your money. 
Discovered in 2016, Mint Mobile Network is a prepaid service owned and operated by T-Mobile MVNO. 
Most users praise it for being affordable and offering reliable internet connectivity. 
Table of Contents
What Network Does Mint Mobile Use?
Mint Mobile is a virtual network operator, or what they consider MVNO, which operates on the infrastructure of existing networks. 
In the case of Mint, the network in question is T-Mobile. T-Mobile networks are some of the fastest mobile networks you will come across. 
Mint Mobile Comprehensive Review
Pricing and Plans
Mint Mobile has some of the best deals and pricing in different packages. In most cases, we categorize them into four, 5GB,15GB,20GB, and 40 GB. 
Their payment plan also varies with the period you want. 
You can get a plan for 3,6 and 12 months.
For the 5GB, you pay $15 per month for three months which is the introductory part. After this, you can subscribe to the same package at different prices for longer. 
For 12 months, the price remains the same, but for six months, it goes to $20.
With the 15GB package, you pay $20 for the first three introductory months, after which you pay $35 for the three months package. 
The same plan also offers six months and 12 months packages at $25 and $20, respectively. The 20 GB plan, suitable for heavy users, costs $45 for the first three months. 
You can also get an unlimited plan for $30 monthly for the first three months.
 After this, you can renew it for $40 for the next three months,$35 for the six months package, and $30 for 12 months.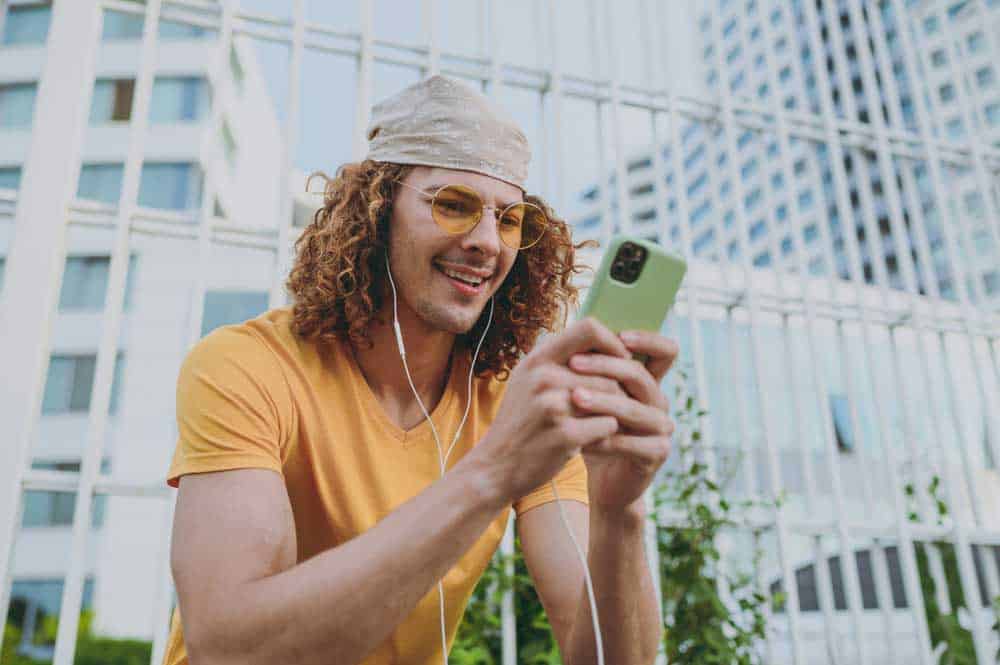 A young man streaming on his phone
Flexibility and Features
Mint mobile has the following features:
Unlimited texts and talk time, which are reliable with no dropdown calls or undelivered messages.
Free calls with people in Canada and USA and lower rates to other countries worldwide.
Free hotspot mobile data where you can connect to other devices.
Free wifi calling in case you are in wifi zones that don't have phone signals.
Mint mobile app, which you can use to pay bills, view your data usage, and also mingle with other friends.
Free 5G if you are in areas with a 5G coverage 
User Experience and Ease of Use
Mint Mobile network is user-friendly, and setting up a new line is a breeze.
First, ensure you are online and download the Mint mobile app.
You can then select Activate a sim card, here, you will scan your line's compatibility, and if it matches, it is verified.
Behind your sim card, there is an activation code. When required, you enter it and tap Continue.
Choose to get a new number which you will receive based on your locality and zip code. Then create your password.
You can then remove your sim card and replace it with the activated Mint mobile sim card and wait for the signal.
Customer Service and Reputation
Understanding the reputation of a service is essential for making decisions for purchase.
 From Mint mobile reviews, most users are content and satisfied with its delivery. 
They term it one of the best and give it a 5-star rating.  
Unlike physical stores, mint is run online with proper customer support.
 You can reach them anytime through their website, email, phone number 1(800) 683-7392, or chat. 
With it, you don't have to wait long before talking to someone and getting the needed help. 
Can Mint Work on Any Phone?
With mint mobile, you can access different phones listed on their website. However, it is not limited to the ones listed on the site alone. 
Several phone options can access it, but must be unlocked and compatible with phones. 
Samsung Galaxy, Apple iPhone and several phones with 5G and 4G LTE can access this network. 
Just check it through a compatibility checker if your phone can support the service.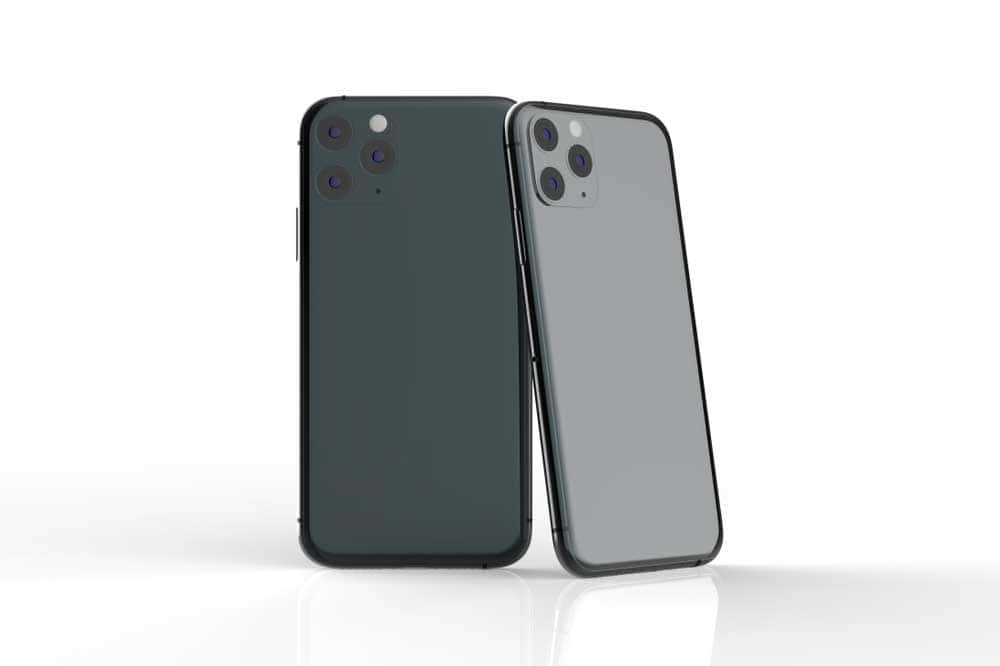 New iPhone 11 Pro Max. Smartphones
Network Performance
Mint Mobile offers a good network with great speed, especially if you go for the 5GB network. 
You can get a downloading speed of up to 105 Mbps and the slowest 66 Mbps. 
This is good enough for doing most things online, including live streams.
This is, however, dependent on your location and the compatibility scale. You can check your device and rate it from Mint's website. 
The Pros and Cons of Mint Mobile
Mint Mobile has several pros, including:
Various multi-monthly plans
Fast speeds
Easy activation
Cons
 No monthly plan
Not physically available
The Final Thought
For a reliable mobile internet connection, Mint Mobile network is worth your money. It offers budget-friendly plans that cater for everyone. 
Besides, it is flexible, reliable, and gets positive reviews among many users.