When you see Subaru Starlink vs. SpaceX Starlink, is your first reaction curiosity or confusion?
They're both valid reactions since these two terminologies confuse many people. 
Subaru Starlink and Space X Starlink are not the same in any way. First, they use vastly different technologies; AT&T 4G cell network vs. Satellite wireless network. 
Furthermore, Subaru Starlink is a car assistance system, while Space X Starlink is a satellite internet provider.
This article clears the air between these super helpful yet vastly different services. 
Table of Contents
Space X Starlink: What is it?
In 2015, Elon Musk's Space X filed documents to trademark 'Starlink.' The trademark application was in preparation for launching a satellite internet service provider. 
Space X Starlink has over 1 million active subscribers in over 50 countries. 
Starlink is a satellite internet provider to provide fast, low-latency internet to people in underserved locations.
 The primary target for Starlink Internet is people struggling to get reliable, low-cost internet in far-flung areas such as deep-seated remote towns away from big towns and cities. 
What is Subaru Starlink?
In this interactive tech era, every car manufacturer has an in–vehicle infotainment system meant to improve the driving experience for the car owner. 
Subaru has not missed out on that space. Coincidentally, Elon Musk's Tesla car company also has its own in–vehicle infotainment system, TESLA. 
Subaru Starlink is Subaru's connected car system that combines safety, security, entertainment, and convenience.
 It offers online, remote and in-vehicle support for Subaru drivers. 
Subaru Starlink's features ensure the car is safe, secure, easy to maintain and monitor, and fun to drive. You'll find it in recent Subaru models.
What Does Starlink Subaru Do?
Starlink Subaru has two segments, Starlink Multimedia and Starlink Safety. 
Subaru Starlink Multimedia
Subaru Starlink Multimedia is your entertainment center. It connects you to podcasts, music, and radio.
It connects to Android Auto, Apple CarPlay, and Bluetooth.
 Additionally, you get direct access to prime services such as Sirius XM and other regular AM/FM radio channels. 
Android and iPhone users can check out the services most compatible with their vehicles. 
You can also check if your newer model Subaru is compatible with services such as Aha Harman. 
Aha Harman is a service that converts and compiles your favorite content into on-demand radio. 
Couple Aha Harman with the Subaru Starlink hands-free and Bluetooth connectivity, and you have a smooth ride home. 
Furthermore, you can also check if your Subaru Starlink has Pandora. Pandora is another entertainment service for high-quality content, including playlists and podcasts. 
Subaru Starlink Safety & Security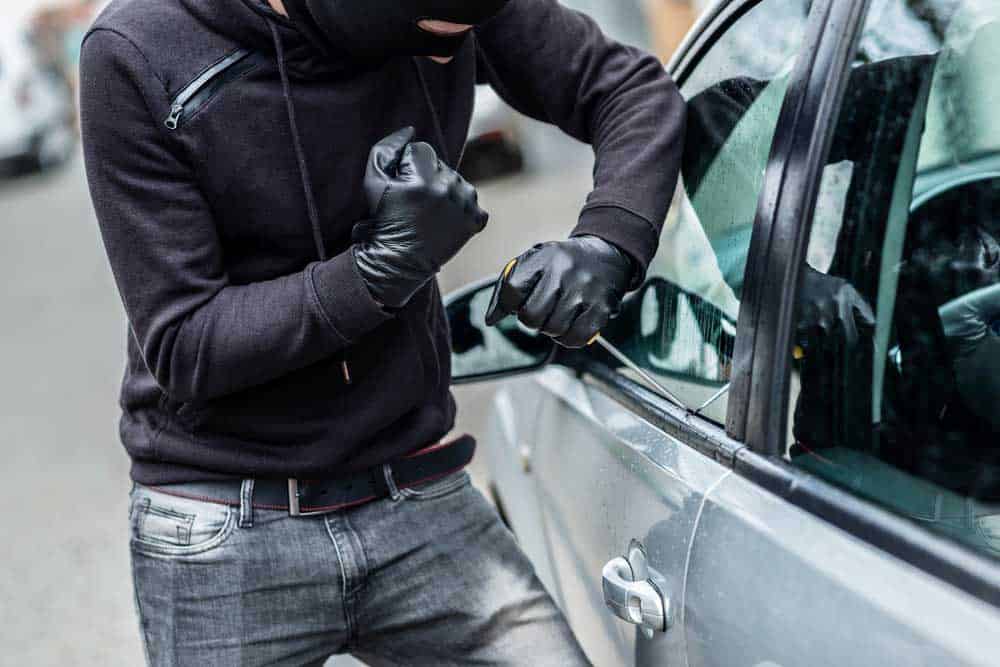 The Subaru Starlink Security alerts you about break-ins
Subaru Starlink has standout safety and security features. 
These systems motor your car to keep you, your passengers, and your family safe. Additionally, they help you keep the vehicle unharmed. 
Automatic Collision Notification: This service connects a driver to emergency services if the car gets into an accident.
 It sends the details of a collision to a data center so first responders can take immediate action to help trauma victims.
For example, if your Subaru airbag deploys, Subaru Starlink will automatically notify a response service that will call you and ask if you need immediate assistance. 
Enhanced Roadside Assistance: Subaru Starlink's Roadside assistance service lets you call for help with only the touch of a button. 
The blue I button is above the driver's seat for easy access. 
Stolen Vehicle Recovery: Subaru Starlink notifies you via smartphone when your car alarm goes off. 
You can immediately notify your Subaru Starlink advisor, who can file a report with the police and start tracking the vehicle.  
Vehicle Diagnostic Alerts: Subaru Starlink runs checks on your vehicle and sends automatic notifications to your smartphone detailing major issues affecting critical systems. 
That's not all. 
It sends you emails outlining problems with recommendations for fixing them. 
You also get monthly reports and a link to schedule appointments to check the vehicle's issues. 
Subaru Starlink vs. Space X Starlink: Differences
How They Work
Starlink Satellite internet at home
Space X Starlink is powered by low-earth orbit satellites and ground stations.
 These satellites provide internet that is relayed through ground stations. It distributes wireless internet to its millions of subscribers. 
On the other hand, Subaru Starlink uses cellular 4G to provide you with remote in-vehicle services. AT&T is the provider of Starlink Subaru internet. 
As different as Subaru Starlink and Space X Starlink are, they share a characteristic. They both use satellites. 
Subaru Starlink uses GPS and satellite technology in its stolen vehicle Recovery and Automatic Collision Notification features.
It even uses Satellite technology for its entertainment service, Sirius XM. 
How Much Do They Cost?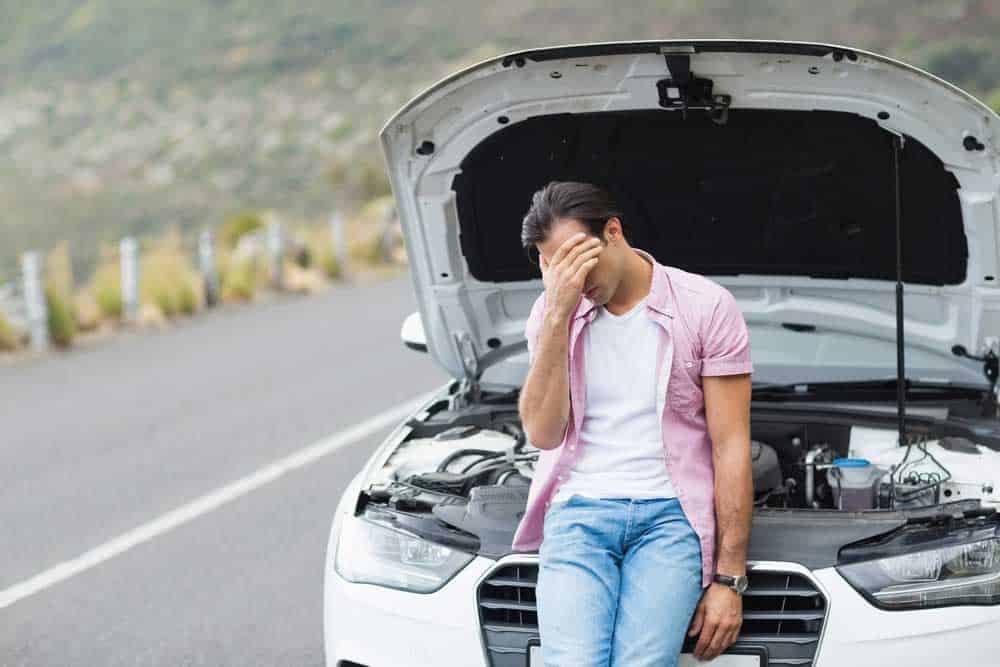 Subaru Safety Plus offers Enhanced Roadside Assistance
A Subaru Starlink subscription will cost you $99.95 yearly. However, first-time Subaru owners get a free subscription to Subaru Safety Plus. 
Besides the safety features mentioned above, the Safety Plus subscription includes Service Appointments Scheduler and SOS Emergency Assistance. 
If you do not want to pay the entire annual fee, you can pay $9.95 monthly after the 3-year trial. 

Additionally, you get a 6-month trial of Subaru Starlink Security Plus. You can extend the Safety Plus subscription for $4.95 monthly plus Safety Plus. 
Subaru Starlink Security Plus offers extra security features such as Boundary and Curfew Alerts, Remote Engine Start with climate control, and Speed Alert. 
The Subaru Starlink Concierge service is a premium service to offer assistance with hotel booking, ticket purchasing, and looking for interesting places.
 It will cost you $4.95 if you purchase the Safety Plus and Security Plus Subscription. 
On the other hand, Starlink satellite internet costs $599 for equipment and about $99 monthly for Starlink Residential. 
Other plans such as Starlink RV, Business, Maritime, and Air vary in cost. Starlink Business costs up to $500 for fast speeds in your business. 
How To Get Them
All Subaru vehicles from 2020 have Subaru Starlink capabilities. However, newer models may have some upgraded features. Still, you'd have to activate the service. 
All you'd have to do is register for Subaru Starlink through the Subaru website. 
Alternatively, contact the Subaru Customer Service team at (855) 753-2495. Proceed to your phone's app store and get the Starlink Subaru app. 
To get Space X Starlink, you must go to the Starlink website. Enter your location and place an order. 
Download the Starlink phone app.
Space X Starlink has a backlog of pre-orders since fulfillment is on a first-come, first-served basis. Still, you can get in line and get their Best Effort Service. 
How To Use Them
Subaru Starlink is available at the touch of a button on an interactive screen in the vehicle's dashboard.
 However, you must download the Subaru Starlink App from your smartphone's app store for maximum benefits and full remote control. 
Space X Starlink has a router, Ethernet cable, and a satellite dish. 
All you need to do is find an area with a clear sky view, set up the dish, and connect it to the router.
 If you self-connect the entire system correctly, you can enjoy low-latency internet with a clear signal. 
How They Work in Remote Areas
Subaru Starlink is a telematic system that can work in remote areas with AT&T cell coverage. It will not work without cell coverage. 
On the other hand, Space X Starlink was created to provide internet to people in far-off areas without stable internet. 
Space X Starlink, however, experiences delays if an area has overwhelming network traffic, too many obstructions, or insufficient satellite coverage. 
FAQs
Is Subaru Starlink worth it?
Subaru Starlink is worth every penny. The safety, security, and entertainment options it provides make driving the vehicle a pleasurable experience. 
Additionally, every premium service in the Subaru Starlink system is affordable. 
Summary: Subaru Starlink vs. Space X Starlink
Subaru Starlink and Starlink, the internet service, are vastly different technologies that share a name. However, they are both excellent services. 
If you're in the market for a top-of-the-range SUV with a great infotainment system, Subaru Starlink is the right one. 
So why not make Starlink Internet your home's internet choice?