Have you received the Starlink price increase 2023 email? If you haven't, check the Starlink price increase Radit post highlighting the same. 
The technology is still developing, and the company tries new software and hardware daily. 
Besides, there is a constant expansion of the number of satellites in space, with a target of around 42,000. 
All these require funding, and one way SpaceX can source the funds is by adjusting Starlink's price. 
For this reason, Starlink constantly reviews its prices upwards or downwards. 
Depending on your location's service capacity, you might notice a slight increase or decrease in your service monthly plan. 
Table of Contents
Starlink Prices and Plans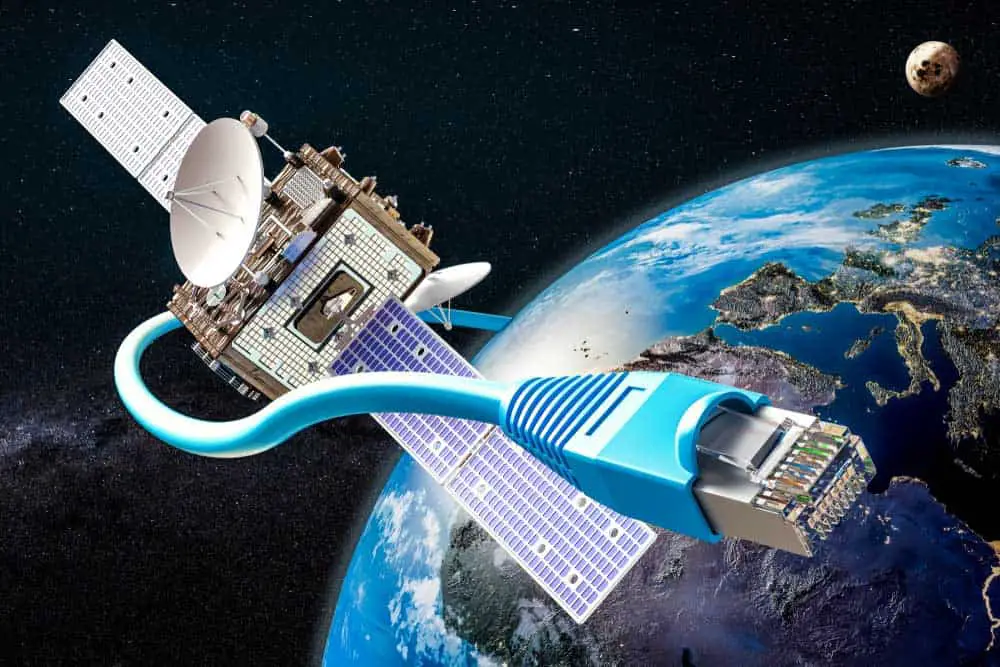 Starlink Internet satellite concept
Price adjustments are not anything new. Companies impose price changes all the time. 
However, reviewing the previous and current Starlink service plans can help customers better understand these new service rates. 
| | | |
| --- | --- | --- |
| Starlink Service Tier | Previous Price (Per Month) | New Price ( Per Month) |
| Starlink Residential (Low Capacity) | $110 | $120 |
| Starlink Residential (Excess Capacity) | $110 | $90 |
| Starlink Business | $250 (1TB)$500 (2TB)$1500 (6TB) | $250 (1TB)$500 (2TB)$1500 (6 TB) |
| Starlink Roam (RV) | $135 (Regional)$200 (Global) | $135 (Regional)$200 (Global) |
| Starlink Marine  | $250 (50 GB)$1000 (1 TB)$5000 (5 TB) | $250 (50 GB)$1000 (1 TB)$5000 (5 TB) |
| Starlink Aviation | $12,500 – $25,500 | $12,500 – $25,500 |
Starlink Residential Price Increase
Per an email sent to Stralink subscribers in February 2023, the company announced changes to their Residential monthly service plans. 
The Starlink Residential plans will increase by $10 for subscribers in areas with limited capacity. 
In contrast, customers in regions with excess service capacity will enjoy a $20 decrease.
The previous monthly charges for the residential customers were $110.
 Considering this adjustment, the new rates will be $120 for a customer in limited capacity areas and $90 for customers in areas with excess capacity. 
The new Starlink price per month took effect on April 24, 2023, for all existing customers.
 For new customers, the price changes are effective immediately. 
This pricing strategy makes sense from an economic perspective. However, not all customers are happy with the new Stralink price. 
Subscribers slapped with an increase have taken to social media to express their displeasure. 
Fortunately, you can cancel your subscription at any time if you want to discontinue the service for a full or partial refund. 
The refund is only valid within a year of purchase. 
You will get a full refund within 30 days or a partial refund ($250) within 12 months of purchase. 
Nevertheless, your Stralink hardware must be undamaged to qualify for the refund.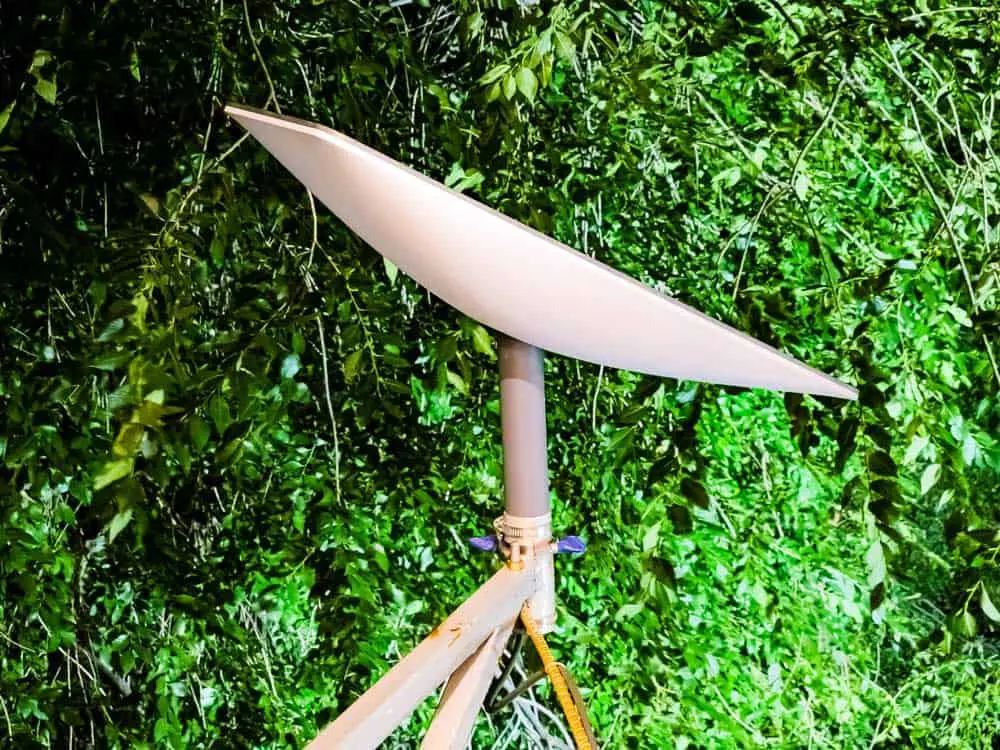 Starlink residential dish in a bushy surrounding
Starlink RV Price Increase
Stralin Roam is the ultimate service plan for RVs, campers, and nomads. In any case, it allows access to unlimited mobile data anywhere. 
Whether within the continent or trotting the globe, you can rely on Starlink Roam for fast internet access. 
The Starlink Roam regional plan offers continental internet access, while the global options are available worldwide. 
However, RV users and nomads must pay more following Stralink price changes. 
Previously, the Starlink RV price per month was $135 for the regional option. 
Nevertheless, the regional Stralink Roam plan now costs $150 a month. 
The price for the Starlink Roam global plan remains unchanged. RV users on this plan only have to pay $200 monthly. 
As with the Starlink Residential plan, customers can discontinue the service anytime. 
You can contact Starlink customer service support to determine the eligibility for the refund. 
Reasons for the Starlink Price Increase
Here are a few reasons explaining Stralink price changes:
Inflation
Rising inflation is one of the reasons for increased Starlink prices. Inflation impacts all sectors, increasing the cost of goods and services. 
By hiking the price of its service plans, Starlink is safeguarding its investment from the adverse effects of inflation. Otherwise, the company would incur losses year after year. 
Demand and Supply
Starink offers the best satellite internet service, and this makes the demand for its services is increasing rapidly.
 However, the company might not keep up with the increasing demand. 
One way to balance between demand and supply is to increase their rates. 
Subscribers in areas with low service capacity may have to pay more, while customers in regions with excess capacity pay less. 
Deployment Costs
With Stralink expanding its services globally, customers should expect more satellite launches. 
However, deploying satellites into outer space costs a lot of money.
 For this reason, Starlink has no other option but to add the cost to their service plan charges. 
You may have to pay more to enjoy uninterrupted internet access regardless of location. 
Maintenance Costs
Aside from the deployment costs, Stralink requires funds to maintain its low-Earth orbit satellite. 
In any case, this advanced electronics and support system are not exempt from damage. 
They require frequent maintenance to ensure optimum performance.
 The high maintenance cost contributes to the new price changes. 
Network and Performance Upgrade
SpaceX is constantly updating its network to increase coverage and service capacity. However, these upgrades come at a cost.
 The company requires adequate funding for network and performance upgrades. 
One way to source funds is by making price changes. Depending on your location, you may have to pay more for seamless internet connectivity. 
Marketing Strategy
Starlink recently surpassed the 1-million mark. It now has millions of subscribers globally. 
While the company has coverage across the globe, some regions are underserved. 
Decreasing prices for customers in areas with excess capacity is one way of attracting new subscribers. 
The Final Though
Price changes are not new in the business world. Like any other business, Stralink requires funding to meet its operation cost. 
Researching, designing, manufacturing, deploying, and maintaining advanced satellite equipment costs much money.
 For this reason, Starlink's price increase is somewhat justified. 
However, it is important to note that the 2023 price change only impacts residential and RV customers. 
Starlink's Business, Maritime, and Aviation plans remain unchanged.