Are you wondering what the Starlink waiting list is?
After launching Starlink, SpaceX company reported increased demand for Starlink internet service.
The demand was so high that it exceeded the constellation's capacity.
The waiting list is where all the pre-ordered customers must wait until the company expands the capacity in their area.
Read on as we explore how long is the waiting list and share tips on how to get Starlink faster.
Table of Contents
How Long Is The Waitlist for Starlink Residential?
We can't say how long the waitlist is for Starlink Residential because the number is unavailable.
Just because Starlink is in your location, it doesn't mean you cannot end up on the waiting list. 
Among the areas on the waitlist are the mid-west and southern states in the USA.
Starlink Residential is available for areas with a waiting list within one to two months. Starlink's official historical data shows:
Customers who pre-ordered in 2021 received their Starlink by Mid 2022.
The Starlink ETA that you get after pre-ordering is relatively accurate.
Starlink's support is extremely helpful. Once your estimated availability time nears, the support will contact you.
They will tell you the month you will receive your Starlink.
If you are in one of those states that don't have a waitlist, consider yourself lucky.
This is because you can get your Starlink within 2 weeks after ordering.
An antenna for receiving Satellite internet
Things to Remember When Pre-ordering Starlink
When pre-ordering your Starlink internet, it's essential to get everything right. It will help ensure that your kit arrives on time.
Below are key things to remember when pre-ordering Starlink.
Carefully select your service address when ordering. Use the exact plus code for your location.
It's simple to know when you will get your Starlink. Just type the plus code of your area. 
Don't change your service address. If you change your service address, it could put you in a different cell. It will reset your position on the Starlink waiting list, and you could wait much longer.
When you move your location even by a few miles, it will interfere with your Starlink delivery.
Keep an eye on your mailbox. The company will contact you when your Starlink kit is ready. 
Starlink gives you a one-week grace period to pay for the kit. Failure to complete the payment within the week will have your order canceled.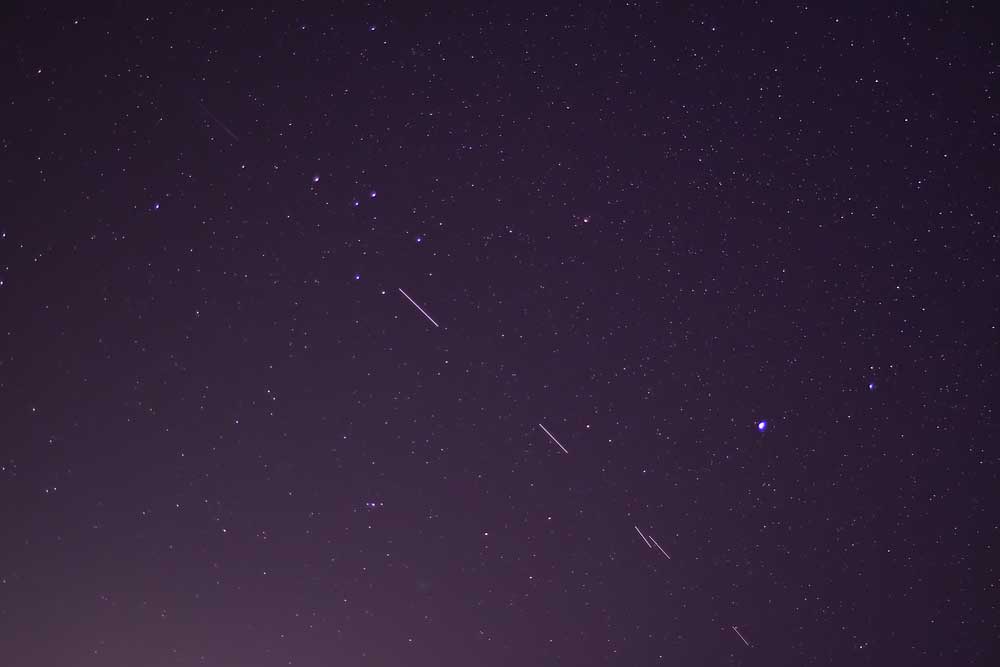 Starlink satellites in the night sky 
Can You Skip the Starlink Waitlist?
If you are wondering how to get Starlink faster? Here is what you can do to cut the Starlink waiting list.
Best Effort
If you want to get Starlink sooner, subscribe to Starlink's Best Effort option.
This option was launched for clients on the waitlist for an extended period. 
The Best Effort plan is similar to Roam.
It provides the ideal way to skip the Starlink waiting list. A major advantage of the Best Effort is that you can pause the service.
It also outshines Starlink Roam in terms of cost because it's cheaper at $120/month compared to $150/month.
Moreover, the Best Effort plan can automatically convert to Residential if an opening exists in your address.
The major disadvantage of this option is that its traffic is deprioritized. 
Roam
Another way you can jump the Starlink waitlist is by ordering Starlink Roam.
This option can be shipped anywhere and used in areas with Starlink coverage.
It doesn't have a waitlist; depending on your location, you can get your Starlink kit within one to two weeks.
With Roam, users can enjoy its flexibility.
Moreover, if Residential capacity is available at your address, you can upgrade to a Residential plan.
You won't incur any extra charges for purchasing additional hardware. 
Starlink Roam's major disadvantage is its deprioritized service. This service gives Residential users bandwidth priority.
Thus, it results in numerous outages and higher latency. Likewise, Roam is more expensive, going for $150/month.
Get a Used Starlink
Starlink allows the selling and buying of hardware. If someone can sell their Starlink Residential, you are lucky.
You can bypass the Starlink waiting list and start using the internet immediately.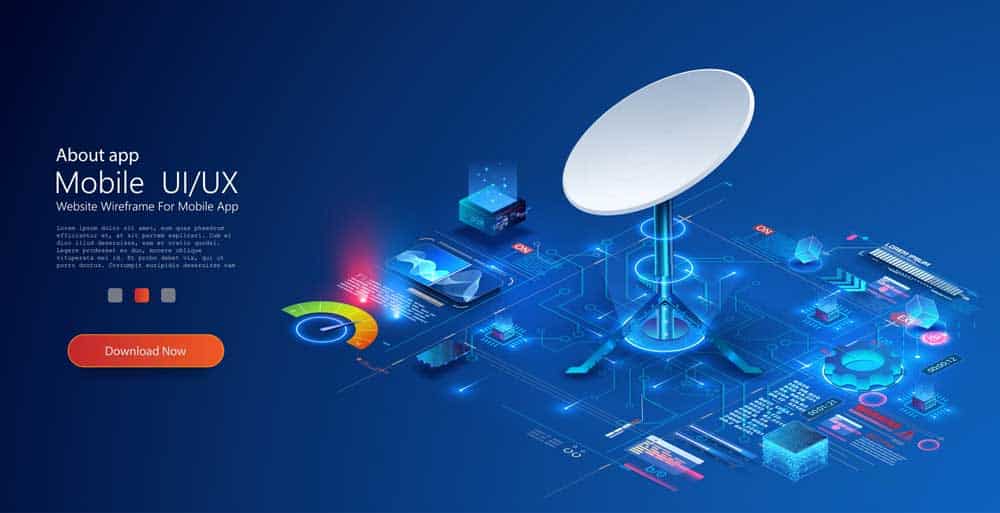 Image of Starlink dish
Use a Different Service Address
Using a different service address is risky. Suppose you are nearby to where Starlink is available for immediate order.
You can provide a random address and get your Starlink delivered immediately. You can use different shipping and service addresses. 
Starlink will treat you as a portable customer when you use a different service address.
It's a major drawback; you will experience a lower priority during network congestion.
Starlink could deactivate your internet service in the future because it treats portability as a temporary feature.
How Long is the Waitlist for Starlink
Starlink is still in its infancy stage, and there is no official record of the waitlist.
Meanwhile, you need not worry if Starlink is available in your country.
This is because it might only take a few weeks to get your Starlink.
Delivering your kit to your area might take 2 to 8 weeks.
This is because the orders are processed on a first-come, first-serve basis. 
FAQs
What Does Waitlist Mean On Starlink?
The waitlist on Starlink includes customers who pre-ordered the hardware kit and paid the deposit fee.
It also includes users booking Starlink in areas that have already reached capacity.
You can check the waitlist map for Starlink's availability in your location.
Does Starlink Work In Waitlisted Areas?
Yes, Starlink works in waitlisted areas. The service provides various internet plans, including portability, residential, and RV.
Some plans, such as RV or portability, might experience lower speeds.
The reason is that Starlink doesn't have enough capacity to support all the plans. Additionally, it gives priority to residential users.
Summary
As a new technology, Starlink is revolutionizing the internet industry. Best Effort and Roam are the easiest ways to skip the waitlist.
They have their disadvantages but are effective for people with limited internet options. 
Hopefully, this article has answered your question about the Starlink waiting list. Browse our blog for more information on Starlink Internet.