Starlink customer service is among the most prominent complaints in forums and community boards. 
Starlink customer services should be available in all forms for a somewhat new business.
Since Starlink consumer services target people in areas that might not have alternative ISPs, anything could go wrong.
They'd need speedy customer support. 
However, there's still a limit on how to contact Starlink internet support.
Currently, the best, fastest, and only way to contact Starlink customer service is by going to their support page and raising a ticket.
There are no alternative email or phone number channels to contact Starlink support.  
This guide takes you through how to contact Starlink customer support. 
Table of Contents
Why Do You Need to Contact Starlink Customer Support
Starlink internet services are prone to all sorts of technical problems.
While you can address some problems, you will need customer service to walk you through some issues. 
Typically, all these areas have clearly explained answers for most questions.
However, you can contact Support for clarity from the Starlink service desk.
New To Starlink
When you're new to the Starlink internet service, you might have lingering questions about downloading the app, billing, and the kit.
Other important areas to seek clarity include contract information and installation. 
However, we'd recommend exhausting all of Starlink's assistance on its website before contacting Support. 
Service Plans
Besides the normal plans, you may need clarity on advanced plans such as Starlink RV, Maritime, or Business.
Before committing to these advanced plans, you might want to ask personal or business-specific questions.
Setup & Install
Setup and installation can give anyone a hard time, especially if you are unfamiliar with technical issues such as CGNAT and port forwarding.
Whether you need a walkthrough on how to find clear spots without obstructions (and incessant signal drops) or find the right configuration, Support can assist you. 
Account, Billing & Orders
Queries about the account, bills, reconnection, and new orders are common.
The accounts, billings, and orders section is one of Starlinks' most extensive.
They've gone through great detail to break down most scenarios. 
Still, anything that could happen happens. 
You can raise a ticket to customer service when you need clarity about refunds, cancellations, pausing, reactivation, and tax exemption. 
Specifications & Configuration
Here you will find issues ranging from data caps to range tools.
You can also find documentation on bypass mode and performance evaluation. 
Troubleshooting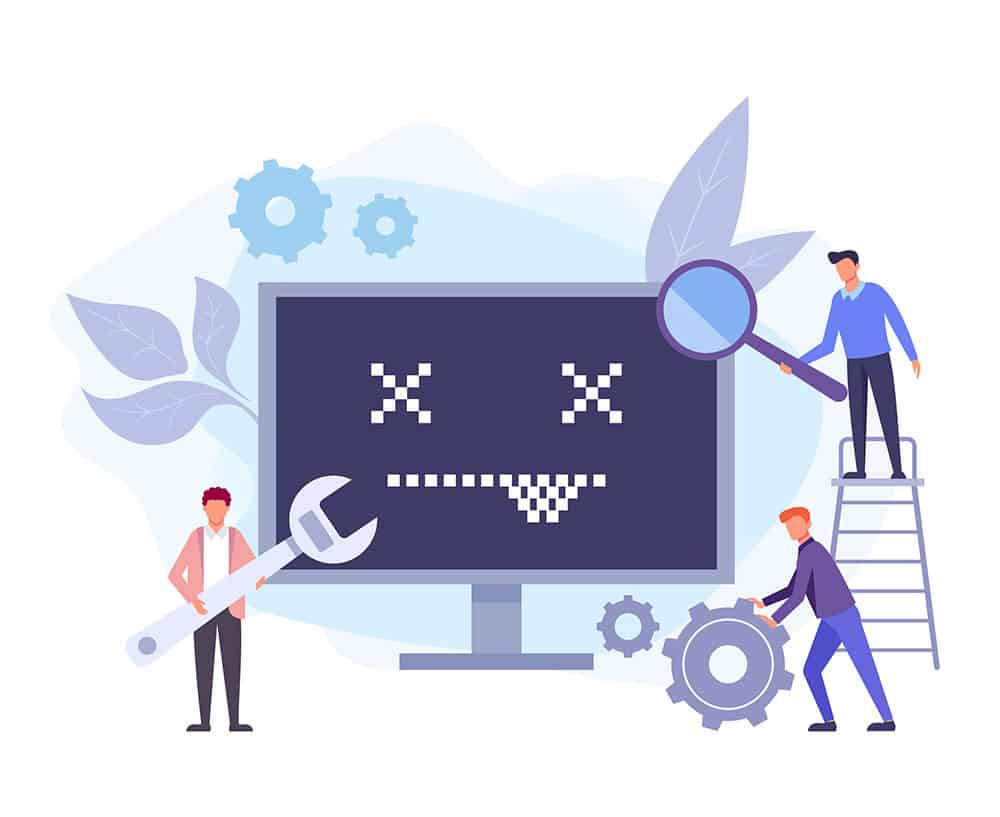 Customer support helps you diagnose problems
Troubleshooting covers a wide array of problems.
They range from 3rd party routers to damages and factory resets. 
We recommend you review each documentation once you set up the Starlink equipment.
It'll save you a ton of time waiting for a response from Starlink support. 
How Do You Contact Starlink Support
Various ways to contact Support
Starlink has an entire page dedicated to customer support issues.
It addresses each possible scenario. Ideally, the documentation should be enough.
Yet, some issues need more Support. 
Open the Starlink app or go to the Starlink website. On the app, go to Support.
Note: You must be a Starlink subscriber or have an account to open a ticket on the website. 
Go to the area where your problem is likely to fall. The documentations cover most bases. If none of the documentation areas are helpful, click on the documentation most closely related to your issue. Click the drop-down arrow on the documentation to read most of the support questions. 
In the end, a user feedback prompt asks if the solutions provided were helpful. Hit the thumbs-down icon.
A ticket request box will pop up. It prompts you to enter a subject and a description of your problem. Here, you can add attachments too. Attach screenshots or media that might help solve your problem.
If you do this on a PC, hitting the thumbs-down icon asks you to specify where to continue on the app or web. Pick Web.
It'll bring you the same ticket request box to provide details of the problem.
Type in your subject and the problem, and include attachments. 
Click Submit Request. 
Be patient. 
How To Follow Up With Starlink Customer Support
It normally takes up to 72 hours for your issue to get resolved.
However, you can follow up to add more detail or track progress. 
Open your Starlink app or log in to your Starlink web portal. 
Go to Support. 
On your web portal, click All Messages. It'll display all your tickets. In the app, the message icon is on the top right side. 
Check the last ticket you raised.
If the previous ticket is unresolved, don't add a new one with the same issue.
Adding comments stating new concerns about the same issue works just fine. 
 Create a new ticket if you want to raise a new issue.
How To Email Starlink
Email has been a quick way to access customer support services, especially when you need to talk to a human agent.
It has a clear follow-up history where support agents can reference the start and progress of your problem. 
Unfortunately, there is no official Starlink customer service contact email.
You have to launch a complaint in the Starlink app or website. 
However, you can complain using [email protected].
You can only send the email to that address once you complete a notice of dispute.
The notice has to include the raised issue and a desired outcome. 
Ensure you include "Consumer Complaint (Your Starlink account number) in the email.
Furthermore, you will only send a copy of the notice to the email.
A notice of dispute is a legal channel.
We would not recommend you follow this route for run-of-the-mill problems that don't carry legal consequences. 

Note: The above email is not Starlink's official customer support email. 
How To Call Starlink Support
Wouldn't you love it if you could hop on a call with Starlink customer service when you need quick guidance? 
Starlink does not have an official public Starlink customer service phone number like email. 
Still, there is hope if you want to speak to a Starlink customer service agent. 
If you have raised an issue with Starlink and feel dissatisfied with the outcome, contact the Center for Effective Dispute Resolution(CEDR). 
The CEDR falls under the Communication & Internet Services Adjudication scheme.
Usually, this is an avenue for (Starlink) users who feel their dispute has not been handled well. 
However, you need to ensure you complained between eight weeks before or your complaint got a "Deadlock Notice" in the past 12 months. 
If your complaint fulfills the above requirements, call 44(0)20 7520 3814. 
FAQ
Q: Can you contact Starlink customer support if you are not a Starlink customer?
A: You cannot contact or access Starlink customer service if you are not a Starlink customer.
There's a long waiting list. Therefore, Starlink prioritizes the customers already signed up and using the service. 
Q: Can you contact Starlink customer support if you are on the waiting list?
A: Pre-order customers and waiting list subscribers can't contact Starlink customer service.
You'll likely get an error if you try creating a ticket. 
Q: How can I contact Starlink if I'm not a customer?
A: Starlink user forums are moderated by actual Starlink-approved personnel.
Reddit is a great start.
Alternatively, Twitter has a thriving, engaging community where you can interact with Space X professionals. 
Conclusion
Your options to contact Starlink customer support are limited.
However, this guide should take you through the fastest ways to get assistance.
Starlink might improve the customer support desk as demand increases.
Until then, keep this guide close.